Betsy Ross: Stitching a Family Together
Betsy Ross. Ask any child in school who Betsy Ross is, and immediately they will tell you she sewed the first American flag, although there is no actual historical evidence, she still sits as the first iconic female in American history.
The eighth of seventeen children, her love of sewing blossomed during her youth, where, as a Quaker, she learned many crafts. Her life is not only interesting because of the flag, but also because of her struggles as a thrice widowed business owner, and single mother. Betsy gave birth to seven daughters.
Ms Betsy Ross, who was born as Elizabeth Griscom on January 1, 1752, was 20 years old when she married her first husband Mr. John Ross. They met while Betsy was apprenticing with an upholsterer. Despite Mr Ross, being outside of Betsy's Quaker religion they proceeded to wed and this action caused her Quaker place of worship to expel her and her own family to disown her. She and John Ross started their own business in upholstery, using knowledge and skills she learned through her apprenticeship at the age of 17 with John Webster.
Only two years into their union, John Ross was sadly killed during active duty on militia duty. She became a childless widow who had to work all day and night to keep the company they had built together going.
Betsy married her second husband, Joseph Ashburn in June of 1777. Mr. Ashburn was a mariner and was at sea quite often. Betsy, a new mother, was left alone in Philadelphia. Joseph's crew was charged with treason and taken to Old Mill Prison in Plymouth,England. While Mr.Ashburn was imprisoned at Old Mill, their first daughter, Zilla, tragically died at only nine months old and their second daughter, Eliza was born. Unfortunately Joseph never learned of Zilla's death nor had the opportunity to see his new daughter, because he died of an unknown illness before the British released the American prisoners in 1782. Leaving Betsy a widow for the second time at the age of 30.
John Claypoole, and old acquaintance of Betsy was a fellow prisoner of Joseph, and was the one to deliver the new's of her second husbands death. John Claypoole and Betsy rekindled their old friendship and were married on May 8, 1783. Betsy returned to her Quaker roots, one year later when she and her husband joined the Society of Free Quakers—a sect, unlike the pacifist traditional Quakers, that supported America's fight for freedom from British rule.  She and John Claypoole were finally able to enjoy a lengthy marriage, 34- years. Like any long term relationship they had their own struggles. The couple had five more daughters together, but only four of them lived to maturity.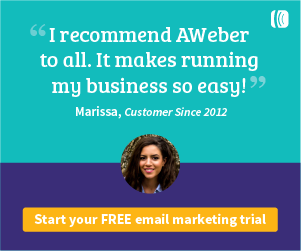 In 1793, Betsy's mother, father, and sister died within days of each other from the yellow fever, leaving Betsy to raise her niece. In 1812, Betsy and John's young, widowed daughter Clarissa moved into their home with her five young children and a sixth on the way. Betsy had a full house of children to care for once again. The children were not the only members of the household who needed much of Betsy's attention. For nearly 20 years, John Claypoole was disabled as a result of his earlier war injuries. He died from a lengthy illness in 1817.
Betsy made a point of teaching her daughters to sew. Letting them know the importance of having a skill and trade that they could carry through life if they were to ever be faced with the unfortunate circumstances of having to provide for their family on their own, like Betsy had experienced. Betsy continued her upholstery and flag-making business with the help of her daughter Clarissa. After over fifty years in her trade, she retired at the age of 76 and left the city to live on her daughter, Susanna's farm in the remote suburb of Abington. According to her descendants, although her vision was failing rapidly, Betsy continued to take the long carriage ride to the Free Quaker Meetinghouse in the city every week.


By 1833 Betsy was completely blind. She spent the last three years of her life living with her daughter Jane's family on Cherry Street in Philadelphia. With family present, Betsy Ross died peacefully in her sleep on January 30, 1836. She was 84 years old.
She was more than just a seamstress who stitched the first American flag, above all she was a beloved daughter, sister, mother, caretaker, and skilled tradeswoman, who, despite the struggles of life, and tragedy of loss, was able to stitch together a family unit and legacy that carries on through the generations.